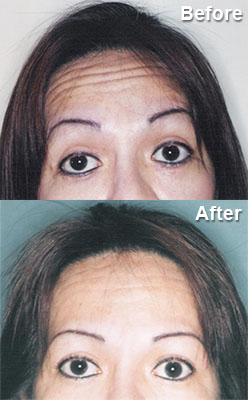 As we age, wrinkles go from "barely there" to "super noticeable. In fact, there are stories of young ladies starting as early as mid 30s get paranoid over having wrinkles. Wrinkles are creases, folds or ridges in the skin which commonly appear as we get older. The first wrinkles appear on our face tend to occur as a result of facial expressions, sun damage, smoking, dehydration amongst other causes. Wrinkles are an inevitable part of the natural aging process since as we become older our skin gets thinner, drier and less elastic. Our skin's ability to protect itself from damage is also reduced due to aging and eventually wrinkles would form creases and lines on our skins.
People—especially women—who undergo aging look for ways to look younger. Women at an older age are prone to thinking that they are less beautiful because of wrinkled faces, which is why they tend to put different chemicals from facial creams in order to avoid this. Unfortunately, some creams are either not just effective or would make their skin appear unhealthier. This is why those who can afford plastic surgery would often turn to Botox to look younger as Botox injection procedure is done to essentially get rid of wrinkles.
Botox Cosmetic has been available in the United States since the FDA approved it in 2002 while the same Botox injected for medical purposes was first approved by the FDA in 1989. According to All About Vision, in 2012, it was the top nonsurgical cosmetic procedure in the U.S among both women and men with three million injections (of both Botox and Dysport) performed by physicians and 800 thousand performed by their physician assistants and nurse injections. Men received 10.5% of the injections.
Botox makes one feel and appear younger. It would give a woman the "Angelina Jolie" look if ever they have one on the lips. Also, injections into the face especially around the eyes, lips and forehead can effectively smooth out wrinkles, lines and sagging associated with the aging process and in most cases, adds more volume. Botox injections go after the small muscles that cause your face to face to contract and cause wrinkles. The good thing about this is that you can ask your doctor for a more natural and expressive look so that they can adjust the dose accordingly.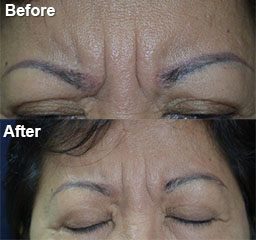 In addition, Botox can also address more deep-rooted bodily conditions according to studies. Fox News covered the other positive effects of Botox such as lesser migraines. According to their site, there were patients who received Botox injections reported fewer migraines and studies confirmed that the drug was responsible for reducing migraine pains. Injections of the drug are effective in stopping the production of sweat by inhibiting acetycholine which stimulates the sweat glands.
The National Institutes of Health also says that Botox is increasingly being used to treat patients with an overactive bladder as when Botox is injected into the bladder the drug increases its capacity. Furthermore, Botox is known to be effective in reducing muscle pain and treat eye problems such as lazy or crossed eyes and twitching eyelids.
Botox surely has a lot of advantages as it does not only give you the younger glow that you want but it also has a lot of medical benefits that would make you really feel as if you're 25 years old again. You don't have to worry about the price as there are cosmetic surgery clinics in the Philippines that would offer cheaper prices for both local and international clients as they offer medical tourism where they would be the one to work on the ticket as well as the lodging.